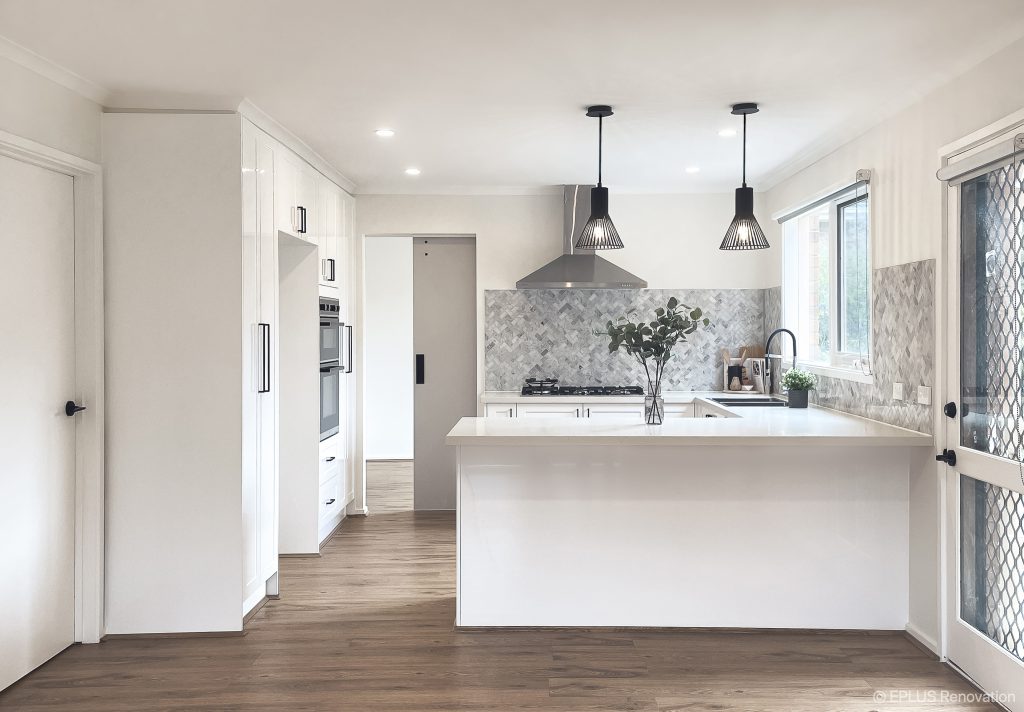 Look after your heart with our latest kitchen designs. We offer quality, yet cost-effective and affordable kitchen renovations in Melbourne.
At EPLUS Renovation we understand the importance of how special the kitchen is. Kitchens are often the heart of the home and can increase a property's value. An outstanding kitchen needs to be functional, practical and beautiful in design with quality products.
Here at EPLUS Renovation, we have an experienced team specialising in complete kitchen renovations right across Metropolitan Melbourne and surrounding areas. We provide a comprehensive service to our customers including every aspect of custom kitchen renovation from the design process through to the management and construction of your newly renovated kitchen. Each kitchen renovation is project managed to ensure your renovation is completed on time and on budget to your satisfaction.